2/8/2016
NCA International
---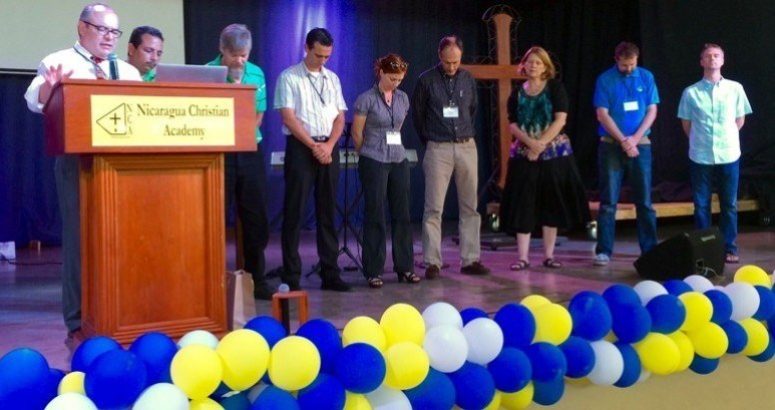 By Nathan Boersema (Superintendent, Association of Nicaragua Christian Academy)
The ministry of Nicaragua Christian Academy began 25 years ago on August 12, 1991. What began as three missionary families gathering to educate their children quickly grew to include Nicaraguan families. As the families joined NCA seeking quality Christian education for their children, so grew the vision for Nicaragua.

NCA International is a campus of 343 students partnered ​with ​families​ seeking to equip students with moral courage, spiritual discernment, and academic excellence.​ ​Twelve years ago, God led the Board of NCA to establish another campus, NCA Nejapa. This campus also fills a great need for academic excellence with a Christian foundation. NCA Nejapa will begin the​ ​2016 ​school together with our third campus established four years ago, NCA Matagalpa. The third campus is an incredible testament of God orchestrating and placing a desire within the leadership of NCA and the local community of Matagalpa to establish a school that is distinctly different. NCA Matagalpa has grown so quickly and today we are reaching 241 students and their families!


What began as three families, today are three campuses. What began as a homeschool with 7 students, today is reaching over 1000 students with almost 400 graduates! What began with two teachers, today represents over 250 staff members furthering the ministry and investing in these students' lives. What began in a small home, today includes three beautiful campuses built in partnership and through many generous financial gifts. Praise be to God!

"Many are the plans in a person's heart, but it is the Lord's purpose that prevails." -- Proverbs 19:21
Published on February 8, 2016. Written by Nathan Boersema. Photos by Nathan Boersema.