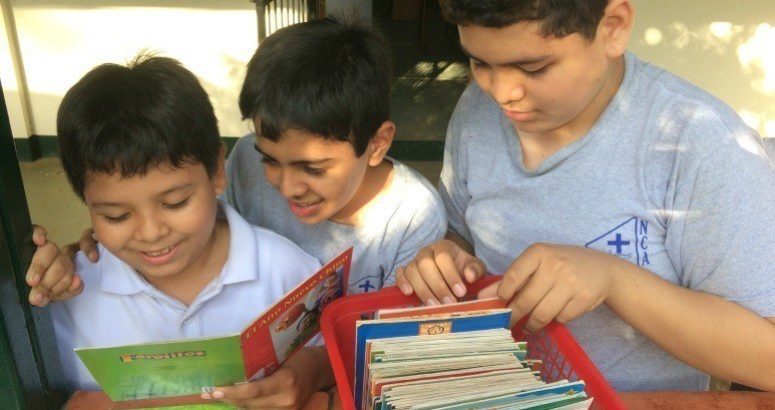 By Nancy Rivas (Librarían)
"A home without books is like a body without a soul". Marco Tulio Cicerón.
From April 25th to 28th, NCA Nejapa enjoyed a variety of activities in homage to International Book Day, such as a book drive, which we have a tradition to donate books to our library in an effort to enrich our Reading world, and special guest readers who read to our kindergarten students. Students also participated in a school sponsorship where sixth graders and eleventh graders individually sponsored preschool students with their time and reading abilities. Students also had the chance to play with literary puzzles with popular storybook characters and there were also presentations of storybook videos, which are film adaptations of popular childhood stories. We are strengthening our vocabulary and expression by investing more of ourselves in the reading tradition. We continue to encourage reading from the youngest on up, so that as they grow they won´t lose this reading culture.
Published on May 2, 2017. Written by Nancy Rivas. Translated and edited by Sarah Ternes. Photos by Nancy Rivas.