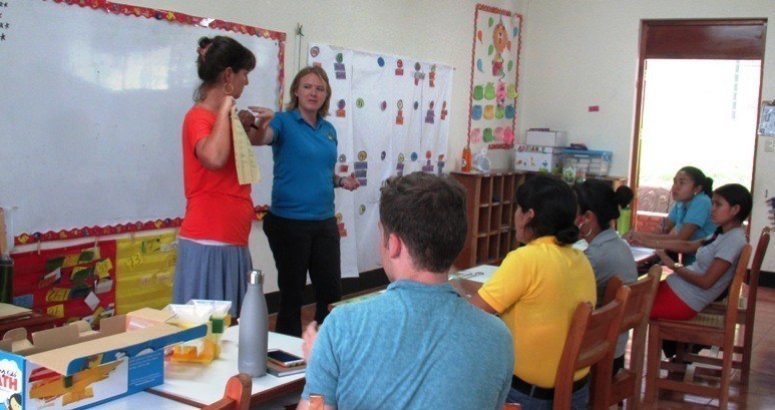 By Carey Franklin (Director of NCA Matagalpa)
This year when the Association of NCA adopted the acrostic GRACIA for all three campuses we were excited to have common language based around what makes an NCA school. Fourth grade teacher Darling Blandón, says "Continuous learning for me is preparation for life not just the moment. I learn new things not just for today but in order to apply them throughout my life."
On the Matagalpa campus continuous learning opportunities abound not just for students but for staff and parents as well. During the month of July our staff participated in multiple professional development opportunities covering a range of topics from math games, art as a discussion starter and springboard for new units across the curriculum. In addition they had many individual conversations with visiting teachers from the United States about making learning more applicable and exciting for their students. Science Teacher Freddy Matamoros says, "The more strategies and methods we have the more tools we have to put into practice and make classes more attractive." It is the goal of the NCA staff to always be on the look out for new strategies, opportunities, and information both personally and professionally.
The same week the staff were gleaning as much as they could from our visitors, parents participated in our second parent seminar of the year. Filled with questions and a desire to learn more about NCA's philosophy of education parents participated in discussions related to community, organization, discipline and pedagogy. Every day is an opportunity to learn something new.
Published on August 11, 2015. Written by Carey Franklin. Photo by Barbara Dansby.