7/16/2018
NCA International
---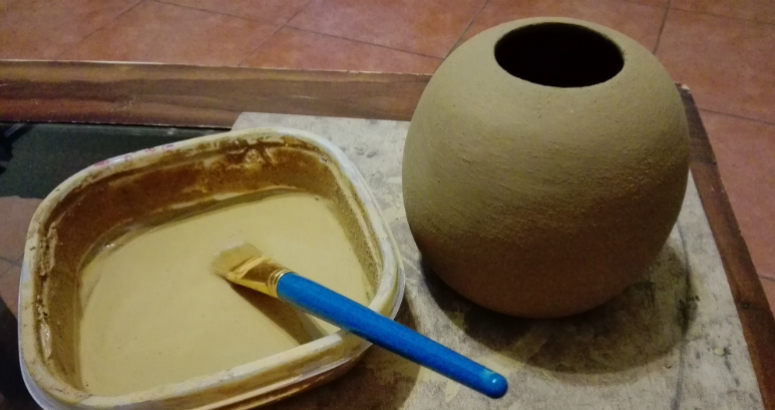 By Tony Thomas (NCAI PK-12 Art Teacher)
The tenth-grade class takes a yearly field trip to the Tisma Alejandro Martínez Cultural House. These trips include rich activities that provide students a once in a lifetime opportunity to search for and exhume Pre-Columbian artifacts. Reflecting on the field trip and my efforts to introduce students to pottery and ancient artifacts, I was challenged to rethink my pottery curriculum and include Pre-Columbian pottery design technique.
My revised pottery curriculum creates a new learning experience that might help students to better understand historical art, make connections with indigenous techniques and enjoy an engaging hands-on learning experience.
Very little has been written about how the indigenous people of Nicaragua made their pottery and what materials and processes were used to decorate them. I interviewed Helio Gutierrez in San Juan de Oriente, one of the last surviving contemporary ceramic artists who is able to make pottery using Pre-Columbian tools, materials, and processes. From the knowledge gained in this interview, I created step by step lessons for students.
The Process
Coiling was a common way the indigenous people of Nicaragua shaped ceramics. During the coiling process, clay is rolled into long rope-like strands that are then stacked upon each other to create the shape of the pot. As the students build the coil pot, they begin to blend the coils together both inside and outside the pot until the rolls of clay are no longer visible.
After the clay pot is formed, engobe is applied to the outside of the pot as a priming layer between the clay body and the decorative colors.
Once the engobe dries, another layer is applied. This process is repeated anywhere from four to eight times. After the final layer is dry, the student polishes the engobe with a river stone.
Students make paint from colored clay found in various parts of Nicaragua and decorate the pottery by adding colored clay over the engobe. Several layers may be applied to increase the color's clarity and surety. After the final layer of color dries, they polish the colors separately with a river stone. The pottery is then fired in a wood-fired kiln for seven to eight hours.
Published on July 16, 2018. Written by Tony Thomas. Photos by Tony Thomas.