1/15/2020
NCA International
---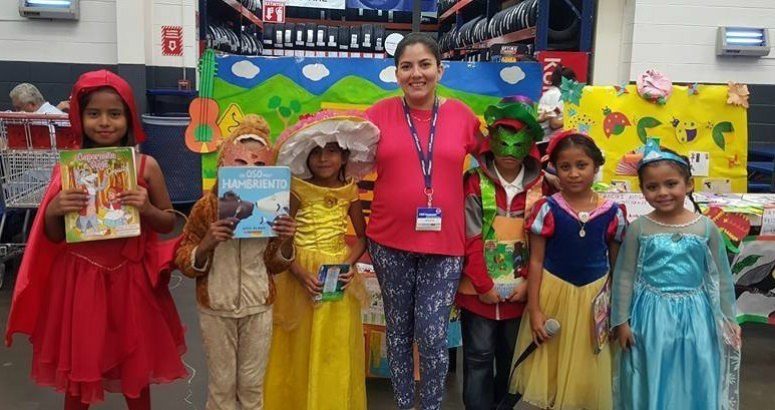 By Alejandra Navarrete (NCAI Assistant to the Director and Alumni Relations)
Since graduating from NCAI, Violeta Zamorán (class of 2003) took the time to explore her passions and discover her purpose in helping others around her— a path that led her to her current job as the National Coordinator of Aprender y Crecer (www.aprenderycrecer.org), a program dedicated to support public education in Latin America and the Caribbean. "I had no idea what career to pursue in college, but I was able to join the Christian Drama Touring Program in the United States. It was a wonderful life experience! I learned how to be more independent and found out I wanted to have a job in which I could serve others", Zamorán said. Later on, she decided to return to Nicaragua, where she obtained her degree in Business Administration at Universidad del Valle. While she was still a student, she was able to get her very first job as the National Brigade Coordinator in Habitat for Humanity, an NGO dedicated to building "simple, decent, and affordable" housing to low income families. In this role, Violeta was in charge of coordinating all logistics aspects of international and local volunteers to help build houses.
In 2007, PriceSmart, an organization of warehouse clubs in Central America and the Caribbean, approached Zamorán with the opportunity to create a new role within the company. "I was offered the wonderful opportunity to start a new Business Social Responsibility program that would focus in Education in Nicaragua. I accepted the challenge and it's been 12 years now enjoying, learning, growing and improving in my job," Violeta said. This program, Aprender y Crecer, creates partnerships with committed schools and communities by providing school materials, children's literature, cleaning supplies and professional development to all principals, teachers and parents.
Although Violeta has translated for mission teams at her church in Managua, she firmly believes that God's main purpose for her is to speak words of life to others around her. "I take every opportunity I get while leading workshops to share about God and my faith to principals, teachers or parents", Zamorán said. "I believe God has used me to be a leader and be a blessing to many, not only through donations, but also through uplifting words, coaching, creative ideas and showing God's everlasting love to the school communities I interact with." Violeta is convinced that her education at Nicaragua Christian Academy was fundamental in learning the importance of making God a part of everything she does in life.
Published on January 15, 2020. Written by Alejandra Navarrete. Photos courtesy of Violeta Zamorán.