6/3/2019
NCA International
---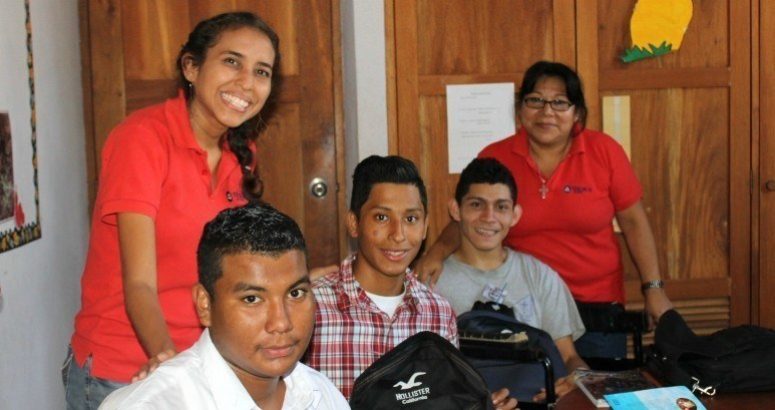 By Alejandra Navarrete (NCAI Assistant to the Director and Alumni Relations)
At Nicaragua Christian Academy, two of the foremost aspirations are to see each of our students excel academically and to impact society through the development of their spiritual discernment and moral courage.
Wendy Gómez Matamoros (NCA Class of 2008) epitomized these values throughout her school years and continues to do so now. After graduating from NCAI, Wendy chose to attend Dordt College in Iowa, where she earned a major in Elementary Education and two minors in Special Education and Reading in 2012. She then continued her schooling in 2016 through an online program from Universidad de Barcelona, where she obtained a Masters degree in Educational Psychology.
Wendy is currently the Program Manager at Tesoros de Dios, an NGO in Managua that serves children and youth with disabilities, where each student is a part of one of six specialized programs: Early Intervention, Skills Development, Special Education, Autism, Transition and Palliative Care. In addition to focus areas, each program addresses the spiritual growth of the students. ".I work alongside the staff that offer the services, and with families; in collaboration, we work to help each child or youth to reach their fullest God-given potential, and together discover what that looks like in our context," she noted. "I love being able to see how our children attain their goals, and grow."
Reflecting on her time at NCA, Wendy explained that her educational experiences greatly influenced her career as a Special Education teacher. "What I truly appreciate from the school and the staff is their focus on leadership, the mentorship the teachers offered to me, and most importantly, the community service, because without this, I would not have discovered my love for children with disabilities."
Published on June 3, 2019. Written by Alejandra Navarrete. Photos courtesy of Wendy Gómez.