11/12/2019
NCA International
---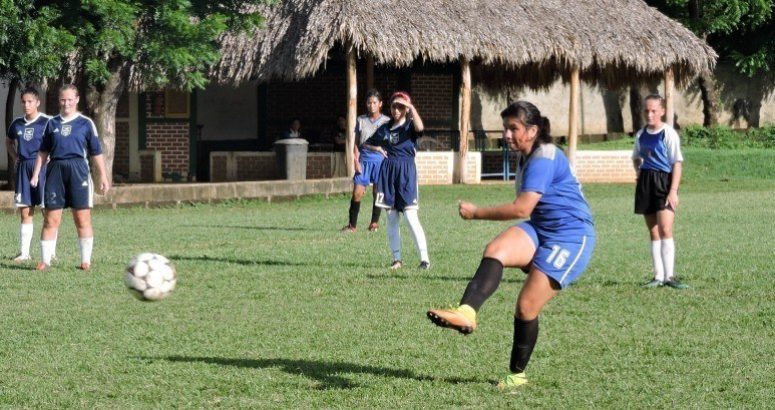 By Jeremy Barker (NCAI Athletic Director)
The NCAI Girls' Soccer team put together an impressive 3 game winning streak earlier in the season. It all started with a strong defensive display against ANS. After going back and forth with multiple scoring chances for both teams, NCAI found the net to go up 1-0. The second half saw ANS desperate to equalize, but unable to, as they continued to come up against NCAI's brick wall of a defense.
The next game brought down our sister school from Matagalpa for a friendly but fierce matchup. The first goal of this game went to the visiting team. At the half the score was 1-0 to Matagalpa. After an encouraging halftime talk from the NCAI coaches, the girls from NCAI came out aggressive and tied the score early on in the second half. The rest of the half saw multiple scoring chances for both sides until NCAI struck with a beautiful dipping shot from just outside the box with only a minute left. This goal proved decisive as NCAI captured the 2-1 win over their friends from the North.
The third and final game in this impressive winning streak came against Colegio Bautista. This was the first game of the ANS copa and the Eagles did not disappoint. They played with the collective confidence of a team coming off a 2 game winning streak. At the final whistle the score was 3-0 to NCAI.
Published on November 12, 2019. Written by Jeremy Barker. Photos by Melinda Uhl.