12/13/2019
NCA International
---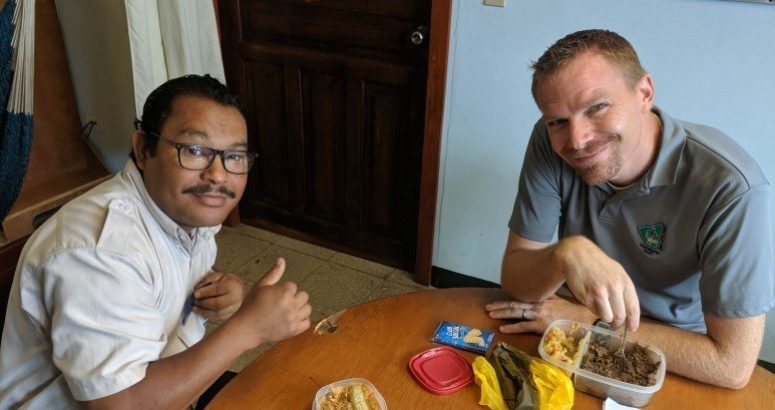 By Andrew Ippel (NCAI SOAAR Coordinator)
Behold, how good and pleasant it is when brothers dwell in unity! (Psalm 133:1)
NCA International is a diverse campus, both in terms of our student body and our employees. As a Christian school, we focus regularly on our Biblical call to build unity across cultures within our classrooms. We also realize the need for cultivating healthy, diverse relationships amongst NCA staff members. Language barriers, cultural "comfort zones" and hectic work schedules can hinder natural relationships between staff members from different backgrounds. The PAL (Participate, Acknowledge, Learn) Program aims to develop and deepen cross-cultural relationships at NCAI through intentional weekly, one-on-one meetings involving two staff members of different cultures.
The program is currently in the 2nd year of existence; 21 pairs of staff members meet weekly to share 30 minutes of conversation, typically over lunch. Meghan Barker and Ruth Ippel, coordinators of the program, provide weekly discussion questions for the pairs, but most conversation is informal and involves some level of language learning. Meghan shares, "We all desire to be known, heard and loved, and all of these things happen in the context of relationship. By intentionally taking time to build relationships, we are meeting this deep need in ourselves and others."
Many of the relationships that have formed through PAL partnerships have grown into authentic friendships, occasionally resulting in PALS spending time with one another outside of school. Jorge (security) and Andrew (teacher) were able to visit each other's homes last spring, and Jorge taught Andrew how to use the local bus system. Ale (administrative assistant) and Mackenze (teacher), who jokingly call themselves "The Dream Team," have tried a different approach. "Instead of scheduling one long meeting on one specific day, we catch up every day for a few minutes during our lunch time, so it doesn't feel like something we can mark off our checklists, but instead a casual conversation." Ruth (expat care coordinator) and Mireylis (cleaning staff) spent one entire lunch attempting to catch a kitten for Mireylis to take home as a pet! Through the PAL program, staff are modeling healthy cross-cultural friendships to our students and as a result our school continues to grow in Christ-centered unity.
Published on December 13, 2019. Written by Andrew Ippel. Photos by Ruth Ippel.